If you're seeing this page it's likely you've heard about Gigafy, perhaps from a friend, neighbor, in the news or on Facebook; we're glad you made it here.
This site is a dedicated resource for the residents and businesses of Heflin Alabama to find out about the new Internet service offerings being rolled out all around town by your local friendly Gigafy staff.
Admin note: This page was created on the 26th Feb 2019 so there are a few pages that are still a work in progress, please bear with us, but feel free to send through suggestions!
If you're looking for a Coverage Map – we're updating one daily here, or if you've just had Gigafy installed and are trying to get online, see 'Getting Connected' to put you on the right track. Lastly if you don't yet have Gigafy but want to register your interest – please submit your contact details so we can add you to the list!
If at any time you have a question or concern – we're just a phone call away!
Our motto as with our service, is one we hope you'll come to know and love: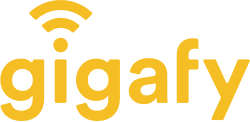 Super fast, super simple!